version fifteen
EDIT 08/05 – new tumblr theme. I think I have tumblr-theme-making OCD. I just keep wanting to make them even though sometimes, I don't even have an idea. Still too lazy to write a fully blog post.
EDIT 08/04 – and because I am such a silly person who stayed up all night making another tumblr theme, I just re-edited this post because I'm too tired to write another full blog post.  It's 5:00 AM and I haven't slept all night. So… I need to hit the sack.
EDIT 08/03 –  I NEED PEOPLE TO TELL ME WHETHER OR NOT THIS SITE IS HARD TO NAVIGATE AND WHICH BROWSER YOU USE .
On a side note, I added a new tumblr theme. Recently, I've developed a new love for pink. I've been obsessing and wanting to code things in pink and bright baby neon blue . Strange~
——————————-
Definitely not as graphically beautiful as my previous layouts but I like the simpleness and oh my dear goodness, all the transitions, hover effects… THE CODING TOOK ME FOREVER. Well, the graphics did too since I ran out of inspiration and made so many drafts. But mainly, the coding drove me CRAZY!
I know I say that about 90% of the time, but that's because for each version, I want it to be something new and fresh, so I always try something new with the coding… which means, I take forever. Take a look around, there's some pretty neat effects all without javascript.
Anyhow, no massive huge updates other then this pretty little layout and 2 brushes.  I re-formatted most of the pages, particularly the tumblr themes page because that seems to be the most popular content so I wanted it to be very accessible for everyone. I was going to make a tumblr theme today, but since this took me practically an entire day, the tumblr themes and updates will have to wait.
– new version
– 2 brush sets
3 Comments
harry potter and bloodshot eyes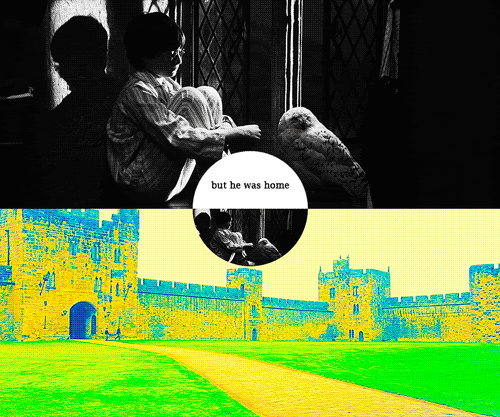 (originally princezuko)
So I just got back from a 4-day trip to visit my grandmother and basically, lived without internet for those four days. Thus, I wasn't able to see all the comments and questions about the site and tumblr themes. The trip was fun. I missed my grandmother a lot and she really wanted to see us… so it was a really last-minute decision to visit her (she lives 5 hours away by train which was how we got there).
But man, I was super deprived of sleep because our grandmother lives in an old house, so it's more prone to have dust and mold accumulate which means that I started to have allergic reactions to it. It was miserable, my nose kept running, I kept sneezing all the time so I could barely fall asleep and kept waking up all the time. In addition, there weren't enough beds, so I had to sleep on the floor which was hard and really uncomfortable. But I endured it, I just ended up being exhausted for 4 days.
Yesterday, I went to watch Harry Potter and the Deathly Hallows Part II  with my friend. On the movie side of things, I thought it was pretty good, there were some dull and disappointing moments (I won't give it away) but overall, it was great. I won't lie and say I cried for an entire movie (I did get all teary eyed at some parts) and become all depressed etc. I'm not that extreme of a fan (I used to be, a couple years ago) but it definitely made my heart ache, knowing that there's no more, that it's the end and that such an incredible world, my dream world, is literally speaking, fictional. It made me all nostalgic and sentimental and missing that part of my childhood.
Anyhow, on the site side of things, I replied to all the questions about gifs freezing for theme 14 and I seriously considered writing a tumblr theme tutorial and now, I think I might do it. As for any updates… nada. Sorry about that, I'm super tired. I don't want to promise anything though I really want to make some tumblr themes and graphic tutorials. Maybe later when my eyes don't look so bloodshot (not from crying, mind you, but from exhaustion).
7 Comments